According to Wikipedia, there are over 200 major, active social media networks. So, what ones should you be on? How many should you be on? What the heck is Snapchat?!?
You know there are a lot of people on Facebook. LinkedIn is where the professional people hang out, right? Instagram is kinda fun and the pictures are cool. Seriously though, what the heck is Snapchat?!?
Ultimately, you need to decide where you or your team should invest your time and money on social media, but below are some things to consider when making that decision.
Social Network Monthly Active Users
When determining how "big" a network is it's important to look at Monthly Active Users, or MAUs, and not just total Registered Users. The size of a network isn't the only thing to consider when choosing a social network, however. Smaller, niche networks can be really powerful. But, if you are struggling to choose one over another, a lot of times it makes sense to go with the larger, more active network.
Here is a list of the largest social media networks in terms of Monthly Active Users. Note: There are other very large networks that are not included in the list below because they are most popular outside of the United States.
Now, I bet you have a couple more questions: Is Facebook Messenger a social network? What is the world is WhatsApp? There are a BILLION active users on YouTube?! I still have no idea what Snapchat is….
Well, I won't go into the specifics of each network. Feel free to click the links in the table above to learn about the network, or drop me an email.
Where Your Patients & Customers Hang Out
When selecting a social media network, it is very important to take a look at the network's demographics to determine if your target patients or customers are even on there. Below are some general demographics of the most popular social networks in the US.
Facebook

83% of online women

75% of online men

Best place to reach Millennials and Generation X

YouTube

55% male

45% female

Reaches more 18 – 34 & 35 – 49-year-olds than any cable network

Twitter

22% of online men

15% of online women

Mostly 18-29-year-olds

Instagram

38% of online women

26% of online men

90% are under 35

Pinterest

45% of online women

17% of online men

Even distribution between 18 – 64-year-olds

LinkedIn

31% of online men

27% of online women

Snapchat

Reaches 41% of 18 – 34-year-olds daily

71% under 35 years old
There is a lot more detailed demographic info out there, but this is a start. To use this information, first, you need to create patient or customer Personas. A Persona is a fictional character created to represent a user that might use your site, brand, service, or product in a similar way.
Take a look at Dylan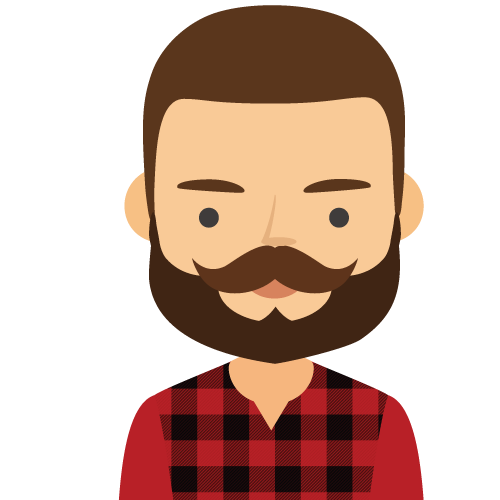 27 years old
Married
Father of 2
Owns his home
College graduate
Household income of $120,000
Very concerned about his kids' health
Suffers from chronic shoulder pain due to his work as an artisanal woodworker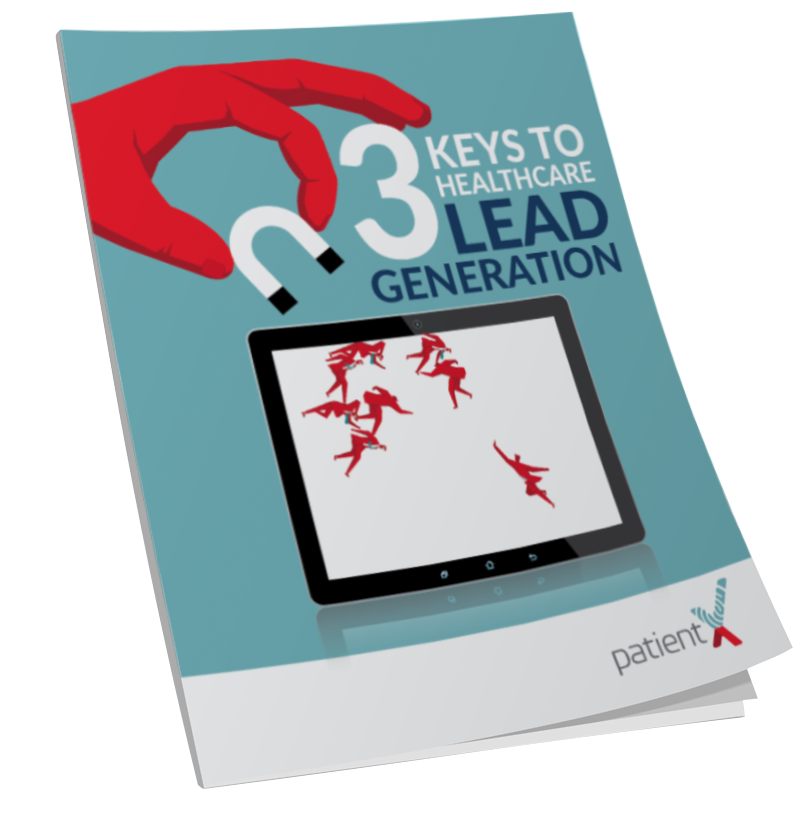 3 KEYS TO HEALTHCARE LEAD GENERATION
The healthcare industry is quickly changing from traditional to digital so online lead generation is more important that ever before!
LEARN MORE
Let's also take a look at Julie
40 years old
Married
Surgery center administrator
Curious if there is a better alternative for customer billing
Personas can be as detailed or as general as you'd like. Remember, however, the more detailed your Personas are the easier it will make your decision when choosing a social network, among other things.
Also, don't be afraid to create multiple Personas. Odds are you want men and women as patients or customers, right? If you are a hospital or surgery center, you most likely have services that generally skew older and younger.
If you need help putting together Personas for your facility or business, Let's Talk!
Your Team's Capacity
Your team may consist of you where your responsibilities include many other tasks one of which is marketing. Or, your team may consist of 5 to 10 members. Either way, it's important to assess your team's responsibilities and capacities.
If your capacity is limited, it may make sense to only utilize one or maybe no social networks. If your team has more time available, you may be able to use 4 or 5 networks.
Some Things to Consider
When determining how many networks to be on, remember it's better to devote all your time to one network and utilize it the absolute best you can there rather than splitting time across multiple networks and not having enough time to devote to each.
If you can't decide on one network, choose Facebook. Everyone is on Facebook, Facebook's advertising options are second to none, and right now their ads are under-valued meaning they are cheap.
Still have questions or need help with choosing a network? We would love to help!
POSTED ON: November 8, 2017
By PatientX Agency | Marketing
Tags: , facebook, linkedin, online marketing, social media, social media strategy, twitter
About the Author:
---
PatientX is a healthcare marketing company that specializes in helping care providers create better patient experiences. While placing an emphasis on the patient experience, PatientX works with members of the healthcare industry to achieve higher standards of patient care and satisfaction, and helping them achieve their goals of growth and success.