As we write this post, Facebook has 1.9 Billion Monthly Active Users. According to Pew Research, 86% of Americans are internet users, and 79% of them are on Facebook. Facebook has been proven to be a cost-effective medium to reach current and potential patients and customers. Here are some best practices you can use to reach your audience more effectively on the largest social media platform in the world.
Targeting
There are almost infinite targeting options within Facebook's Ad Manager. Here are some notable options.
Locations
Facebook lets you target everyone in a location, people who live in a location, people recently in a location, or people traveling in a location. Most times this is used to filter out people who are just traveling in a location and do not live there.
You can target from a 1 mile to 50-mile radius around a specific address or 10 to 50 miles around a city center, city limits, and DMAs.
You can also choose to exclude locations while including others.
Detailed Targeting
This is where it gets a little creepy. Facebook allows you to target your ads based on demographics, interests, and/or behaviors. You can also exclude based on demographics, interests, and/or behaviors. Below is a small list of targeting options that can be used in your campaigns.
"College grad" or "Doctorate degree" or "Master's degree" or "Professional degree"
Target based on schools attended
Job title
Income
Net Worth
Generation
Home value
Vehicle Price
Investments
Corporate Executives
Multicultural Affinity
High-end retail or Luxury store
Travelers, business travelers, frequent travelers, frequent flyers,
Again, this is not an exhaustive list. These get powerful when combining multiple options along with other targeting options.
Connections
You can add a connection to your page, and your ads will only show to people that Like your Facebook Page.
Example
Targeting people with the following job titles: anesthesiologist, doctor, gastroenterologist, medical director, orthopedic surgeon, physician, plastic surgeon; or people with a Doctorate degree; who live in the Milwaukee DMA and are between 30 and 55 years old.
The potential reach with this targeting is 3,600 people. Using a budget of just $350, this ad could reach between 400 and 2,500 people and receive an estimated 16 to 100 clicks per day for 14 days.
The Cost Per Click (CPC) for this campaign would be between $0.25 and $1.56.
A similar campaign on LinkedIn (Greater Milwaukee Area, Job Titles: doctor, physician, anesthesiologist, gastroenterologist, medical director, orthopedic surgeon, plastic surgeon; 25 to 54 years old) will only reach a potential 400+ people. The recommended CPC bid is $10.93 and the minimum allowed bid is $4.75.
Using the recommended bid of $10.93 per click, this campaign would only receive 32 clicks total.
Best Practices
Placements
Be very aware of your Placements. Facebook recommends using "Automatic Placements" but allows you to select where your ad is shown.
Pro Tip:
Always edit your placements because it is a rare occurrence that an ad should be shown on Facebook AND Instagram.
Pro Tip:
Typically, "Right Column" ads don't perform as well as other placements.
Pro Tip:
If working with a very tight budget or a very broad target, only select "Feeds" as your placement.
Adding "Audience Network" to your placements can increase your potential reach, but keep in mind this placement shows your ad outside of Facebook. Sometimes, you have very little control of how the ad displays with this placement.
Pro Tip:
If ad integrity is important, I suggest not using the Audience Network. Also, if you are working with a limited budget, stay away from Audience Network.
The "Messenger" placement is relatively new. Facebook has been known to push extra traffic to ads that use new features.
With all that said, it is important you test placements for yourself and make decisions based on what is best for each specific ad.
Ad Scheduling
You are able to run your ads all the time or you can run your ads on a schedule. One example use of this would be to make it so your ads do not show during nighttime hours.
Optimization for Ad Delivery
If your ad has a link or directs people somewhere, make sure your ad is being optimized for Clicks and not Impressions or reach.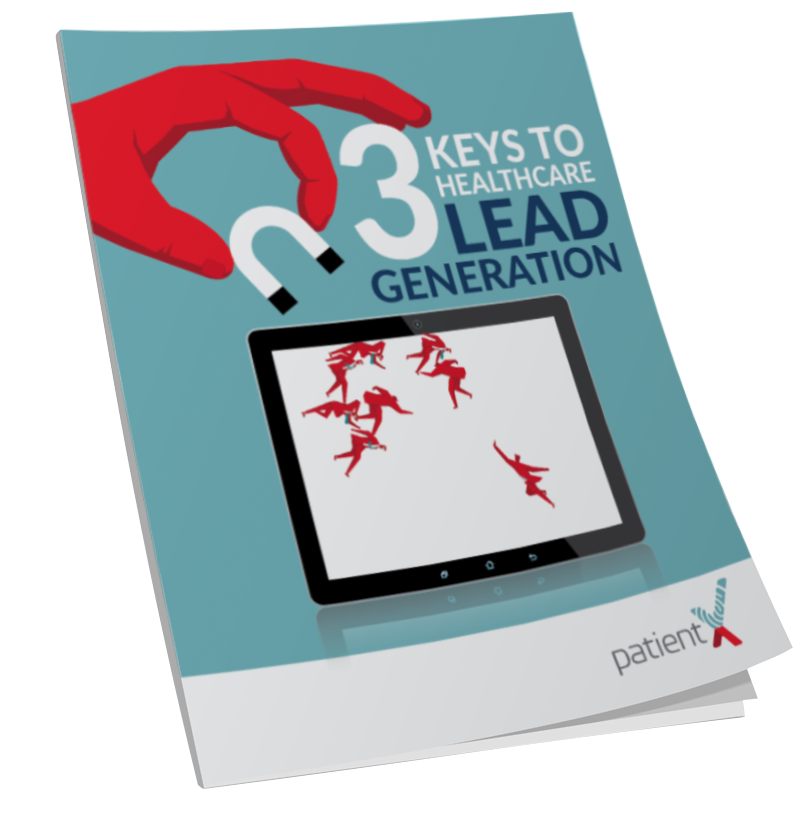 3 KEYS TO HEALTHCARE LEAD GENERATION
The healthcare industry is quickly changing from traditional to digital so online lead generation is more important that ever before!
LEARN MORE
When You Get Charged
Facebook allows you to choose how you are charged for your ad. Typically, you can choose either impressions or clicks. If you ad is a video, you are able to choose impressions or video views.
Pro Tip:
If your ad has a link or directs people somewhere, make sure you are being charged for Clicks (CPC) and not Impressions.
Pro Tip:
Similarly, if your ad is a video, make sure you are being charged for 10-second video views and not impressions.
Images
Facebook is very particular about the images you use in your ads. Depending on the Format of your ad, Facebook will suggest specific image sizes.
Single Image: 1200 x 628
Carousel: 1080 x 1080
Facebook requires less than 20% of the image can contain text. The less text, the better. Facebook will show your ad more if there is no text in the image.
Facebook has partnered with Shutterstock to provide free, high-quality images for ads. We suggest using these images when it makes sense. It is important to use images relevant to your ad and your business, but keep this in mind if you are struggling to find an image.
As we mentioned before, Facebook can be an extremely powerful marketing tool if used correctly. If you have questions about the best practices and options, Let's Talk!
POSTED ON: October 20, 2017
By PatientX Agency | Marketing
Tags: , facebook, social media, social media advertising, social media strategy
About the Author:
---
PatientX is a healthcare marketing company that specializes in helping care providers create better patient experiences. While placing an emphasis on the patient experience, PatientX works with members of the healthcare industry to achieve higher standards of patient care and satisfaction, and helping them achieve their goals of growth and success.