About 6 weeks after a trip to your doctor's office, a specialist appointment, or an unfortunate trip to the ER you receive a survey in the mail asking questions about how your service was, both from your treating physician, as well as the healthcare facility. You or a family member may fill these out, but what are these surveys, and how can they help you?
CAHPS Surveys
These surveys are called Consumer Assessment of Healthcare Providers & Systems, or CAHPS.  CAHPS are developed, implemented, and regulated by The Centers for Medicare & Medicaid Services (CMS). Ultimately, the surveys ask patients (or family members) about their healthcare experiences.  CAHPS surveys have two general requirements: 1) you (or your family member) fill them out, and 2) you identify the parts of your care that were important to you.
CAHPS surveys do not attempt to collect information that can be gathered more through other means (for example, through medical records or from physicians). The CAHPS program dedicates considerable resources to identify and confirm issues that are relevant to healthcare consumers and influence their decisions. There are multiple versions of the survey, which we will review in future posts, but all the surveys focus on what patients think is important in their care.  You, as the patient after all, are the best source of information.
Why CAHPS Surveys?
CAHPS surveys have two goals: 1) develop standardized surveys organizations can use to collect information on patients' experience of care, and 2) use comparative survey results to inform the public and improve health care quality.  Okay, so let's break this down.
Collecting Information
These surveys will often ask; Did you get the care you needed? Did you get it quickly? Or, how well did your doctor communicate with you? Your answers to these questions could prompt your physician's office to do a variety of things.  For example, if survey results trend that the waiting period for bloodwork was 30mins, the office could implement new policies or procedures to decrease waiting times.
Informing Public and Improving Quality
AHPS surveys also ask about overall ratings of a physician's office or hospital.  These results are often seen in marketing campaigns.  Perhaps your doctor's office received a 5 out of 5 rating for wait times under 30 minutes.  The physician could use the rating on a billboard or flyer stating that wait times are low, and you can be seen in 30 minutes or less.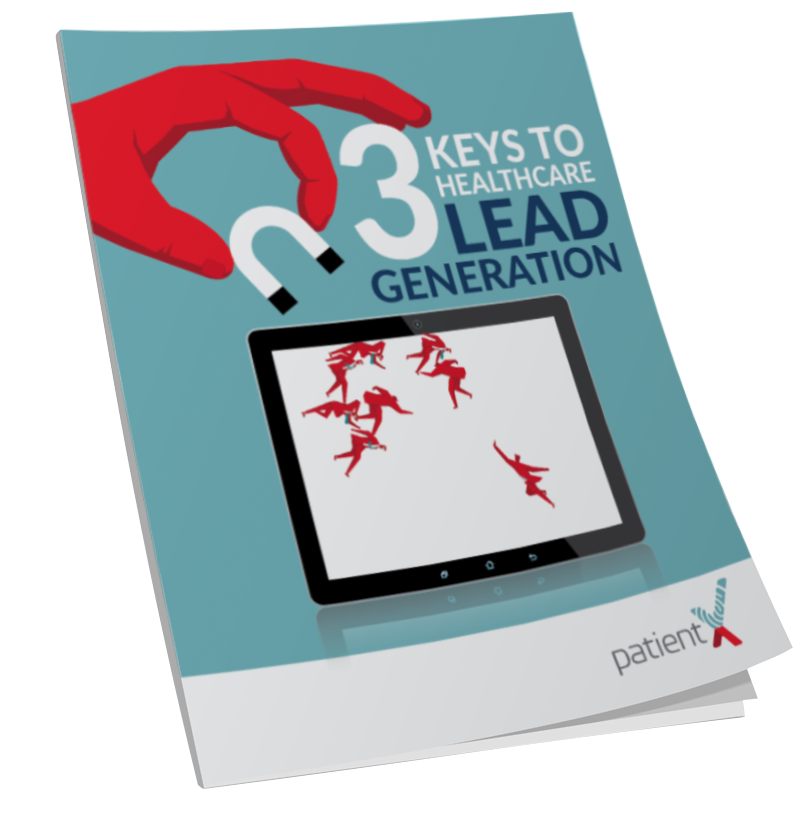 3 KEYS TO HEALTHCARE LEAD GENERATION
The healthcare industry is quickly changing from traditional to digital so online lead generation is more important that ever before!
LEARN MORE
CAHPS surveys are designed to provide a reliable assessment of the experiences of a large sample of healthcare patients.  By using standardized data collection, these surveys can be an integral part of the efforts to improve the US healthcare system. How effective in fact are these surveys?  That's a great question – and we will cover the effectiveness in a future post. Stay tuned!
POSTED ON: July 2, 2016
By PatientX Agency | Patient Experience
Tags: , cahps, hcahps, surveys
About the Author:
---
PatientX is a healthcare marketing company that specializes in helping care providers create better patient experiences. While placing an emphasis on the patient experience, PatientX works with members of the healthcare industry to achieve higher standards of patient care and satisfaction, and helping them achieve their goals of growth and success.